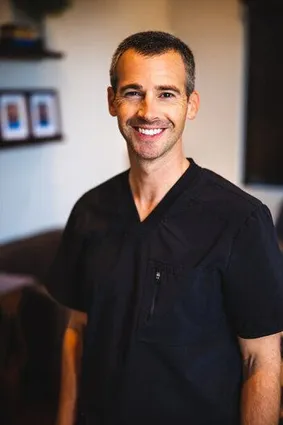 Patrick G. Robinson, D.M.D.
Dr. Robinson, a graduate of the Medical College of Georgia, has practiced dentistry in Jefferson for several years. During that time, Dr. Robinson has kept up to date on many continuing educational classes, ensuring that his patients receive the most comprehensive and advanced dental care. Dr. Robinson is a member of the American Dental Association, the Georgia Dental Association, the Academy of General Dentistry, the Jefferson Rotary and has formerly served as President of the Clarke County Dental Association.
In October 2011, Dr. Robinson was appointed to the Board of Directors of Georgia Health Science University Systems by Gov. Nathan Deal. In dental school, Dr. Robinson was the recipient of the Augusta Area Dental Society Award which recognizes students for being in the top half of his/her class and displaying kindness to patients, and he worked at the Good Samaritan Dental Clinic in downtown Atlanta serving the working poor and homeless to complete his externship.
Dr. Robinson's wife Cassie works as a registered nurse at St. Mary's Hospital, and they are the proud parents of preschool twins, Cole and Marlie. The Robinson family plans to call Jefferson home for many years to come. An Augusta native and a University of Georgia alum, Dr. Robinson is an avid Bulldogs fan and will enjoy sharing commentary on his favorite team with his patients. The Robinsons attend Galilee Christian Church.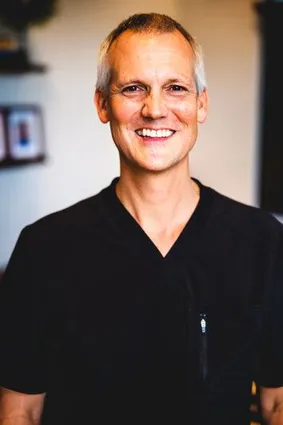 John A. Dobberstein, DMD
Dr. John Dobberstein is a native of Michigan. He moved to Smyrna, Georgia at the age of ten and grew up there. He received a BS in Applied Biology from Georgia Tech before attending and graduating from The Medical College of Georgia School of Dentistry (Augusta University School of Dentistry). Dr. John married Lori two weeks before starting dental school, and they welcomed their daughter Emily to their Conyers, Ga home two months after graduating. They enjoyed two years of figuring out how to be parents before Ethan joined them and changed all the rules. At that point they had a growing general dental practice in Conyers and decided the family was complete. Keeping them all very busy over the years was active life at their church and multiple sports by both children.
In 2007 the family moved to Oconee County where John and Lori continue to live. Emily has since moved on to likely become a lifetime resident of North Carolina while Ethan just graduated from UGA (I know! You had to look above to verify where I did undergrad, didn't you?). Where he will ultimately land is still to be determined. To make himself more readily available to attend Emily and Ethan's high school sports Dr. John sold his Conyers practice in 2011. He has been practicing general family dentistry in the Athens area since that time.
Two additional focuses since 2012 have been in the area of Sleep Apnea treatment with oral appliances and helping people who suffer with frequent headaches and issues associated with the TMJ or head and neck muscles. Dr. John and Lori enjoy running and riding bikes together although their pace is much slower than earlier in their marriage. They are both avid golfers and also enjoy fishing, working their new garden, hanging out on the porch and walks/hikes with their children and dog Ellie.